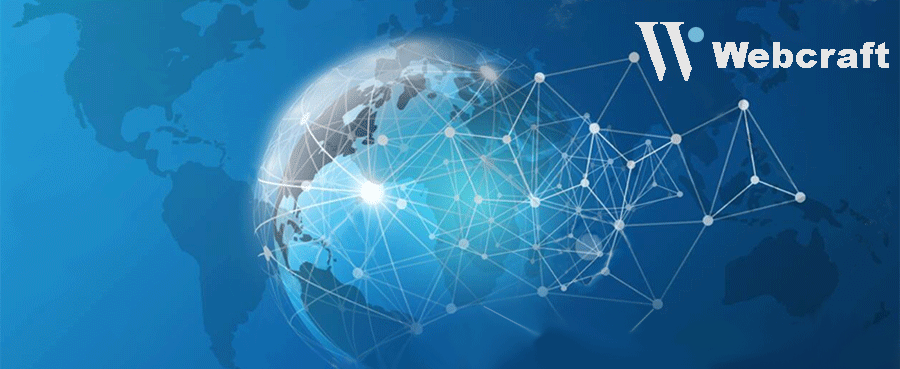 A1WEBCRAFT TERMS AND CONDITIONS
USE
If you continue to use this website, by doing so, you are agreeing to comply with, and be bound by, the following terms and conditions of use, which together with our
'Privacy Policy'
and
'Fair use Policy'
govern the relationship with you and a1webcraft in relation to this website and the services of a1webcraft.
The term 'a1webcraft or 'us' or 'we' refers to the owner of the website whose registered office is: A1webcraft, 47 Forge Lane, Higham, Kent ME3 7AH. The term 'you' refers to the user or viewer of our website and/or the user of our services.
CONTENT ON THIS WEBSITE
Content on this site is protected by copyright law and may not be copied, reproduced, or used in any other way without first gaining written permission from A1webcraft.
CONTENT UPLOADED TO YOUR WEBSITE
Any content, data or information stored on or uploaded to this service whether by you, or a third party using your password, is entirely your responsibility.
Where content provided by you is uploaded by us, on your behalf, the responsibility for accuracy and compliance with the legal requirements mentioned below, will rest upon you.
You must comply at all times with all relevant laws and regulations relating to such activities or information.
This includes but is not necessarily limited to: copyright; defamation; trademarks; data protection or any regulation of offensive, obscene or illegal content.
We reserve the right to access any content, data or information stored on this service or e-mail messages sent via this service and remove all or any part of such information or message if we deem it to be actually or potentially inappropriate or illegal.
A1webcraft is, however, under no obligation to monitor any such information, content or messages and it is your responsibility to comply with any applicable law, regulation and these terms.
If you update and/or amend your own website created by us, you will agree to indemnify us against any loss we may incur as a result of your breach or any alleged breach of any such law or regulation by any third party.
REGISTRATION AND MEMBERSHIP
A1webcraft reserves the right to terminate immediately and remove completely from the system any member who we believe to be:
• using any service illegally
• attempting to abuse or misuse any service in any manner
• attempting to gain unlawful or inappropriate entry into any section of any service or disrupt the normal functioning of any service in any manner
• attempting to abuse any service in any way outlined in this document through the unsanctioned use of the username and password of another individual
• attempting to, what is commonly known as, 'hack' any part of any service in any manner
By accepting these Terms and Conditions, it is understood that you indemnify us against any loss we may incur arising out of such misuse as outlined above and we have no prior need to give you any warning or any reason if we believe you are at fault.
Registration applies to the individual or business that makes payment for the service and is non-transferable. If we feel it is appropriate to do so, we reserve the right to:
• remove or suspend the registration
• remove or suspend the login
• alter or remove any details stored by our systems against your account
• track the actions of any registered member within the service
Your password may only be used by you, and it is your responsibility to keep it confidential. You will be held responsible for all use of any service using your password. You may change your password at any time through the settings page within your account.
You will indemnify us against any loss we may incur arising out of the unauthorised use of your password.
MONTHLY AND ANNUAL CHARGES
We charge a monthly or annual charge for access to our service. This charge starts on the day that you sign up to our service and is paid in advance.
If you no longer wish to use our service you may cancel at any time, however any money paid for time not used will not be returned unless we are at fault or unable for any reason to fulfil our obligation to you.
We will do everything that we can to get your site completed as quickly as possible. Should you wish to stop using our service we request one month notice.
REFUNDS
Should you sign up to our service but then decide not to proceed at any stage before the website is live then we reserve the right to only partially refund your payment. We will of course endeavour to refund any money where possible but equally we must ensure that we have covered the cost of work done on your project. Under UK law (Consumer Protection Distance Selling Regulations 2000) you do not have an automatic right to cancel your website after you sign up to our service. This is because our service begins as soon as you have made your payment. However we will always do our best to refund any money that has not been used to cover our service at our discretion. Where refunds are made, an admin fee of £30 will be applied.
PRICE MATCHING PROMISE
A1webcraft will price-match any other company that offer exactly the same service or product.
DOMAIN NAMES
We will provide a UK domain name for you as part of your annual or monthly charge, or you will be billed separately if you choose the 'pay as you go' option. This domain will be registered for at least as long as you use our service. If you no longer wish to use our service then we are happy to transfer the domain name to another hosting business should you wish but will charge an admin fee of £10.00 to do this.
DOMAIN ABUSE AND COMPLAINTS
Any instances of domain abuse should be e-mailed to support@a1webcraft.com. Complaints should be sent to support@a1webcraft.com.
PAYMENT GATEWAYS FOR E-COMMERCE WEBSITES
As standard we will link your website with PayPal or Google Checkout. These allow you to accept transactions using most major debit and credit cards. Should you require an alternative solution please contact us to discuss your requirements. An additional charge will be made if you wish to use an alternative payment gateway.
SOURCE CODE
All websites that we build are built using industry standard software. Should you feel that you no longer wish to use our service, then it is your responsibility to arrange for your website to be replicated or recreated on another system. We will not provide you with the source code from our system.
GENERAL DISCLAIMER
The a1webcraft makes no warranty that:
(a) the service will meet your requirements;
(b) the service will be uninterrupted, timely, secure, or error-free,
(c) the results that may be obtained from the use of the service will be accurate or reliable,
(d) the quality of any services, information, or other material downloaded or obtained by you through the service will meet your expectations, and
(e) any errors in the software will be corrected.
We are not liable to you for any loss or damages resulting from your use of our service, including in relation to negligence.
Should you feel it is appropriate, you are free to discontinue your use and membership.
The a1webcraft reserves the right to update these terms of use at any time.
Return to Top
PRIVACY POLICY
This privacy policy sets out how a1webcraft uses and protects any information that you give a1webcraft, when you use this website.
A1webcraft is committed to ensuring that your privacy is protected. Should we ask you to provide certain information, by which you can be identified when using this website, then you can be assured that it will only be used in accordance with this privacy statement.
A1webcraft Limited may change this policy from time to time by updating this page. You should check this page from time to time to ensure that you are happy with any changes. This policy is effective from 1st January 2021.
WHAT WE COLLECT
We may collect information from you through this website including but not limited to:
• Your name and business name
• Your contact information including e-mail address
WHAT WE DO WITH THE INFORMATION WE GATHER
We require this information to understand your needs and provide you with a better service. We will never share your information with any other company for any reason.
PAYMENT INFORMATION
We will not store you debit or credit card details when you provide them to us to make a payment. The card details will be passed securely to our payment provider to facilitate the transaction and nothing else.
SECURITY
We are committed to ensuring that your information is secure. In order to prevent unauthorised access or disclosure, we have put in place suitable physical, electronic and managerial procedures to safeguard and secure the information we collect online.
WE DO NOT USE COOKIES
A cookie is a small file which asks permission to be placed on your computer's hard drive. Once you agree, the file is added and the cookie helps analyse web traffic or lets you know when you visit a particular site. Cookies allow web applications to respond to you as an individual. The web application can tailor its operations to your needs, likes and dislikes by gathering and remembering information about your preferences.
We use traffic log cookies to identify which pages are being used. This helps us analyse data about web page traffic and improve our website in order to tailor it to customer needs.
Overall, cookies help us provide you with a better website, by enabling us to monitor which pages you find useful and which you do not. A cookie in no way gives us access to your computer or any information about you, other than the data you choose to share with us.
You can choose to accept or decline cookies. Most web browsers automatically accept cookies, but you can usually modify your browser setting to decline cookies if you prefer. This may prevent you from taking full advantage of the website.
LINKS TO OTHER WEBSITES
Our website may contain links to other websites of interest. However, once you have used these links to leave our site, you should note that we do not have any control over that other website. Therefore, we cannot be responsible for the protection and privacy of any information which you provide whilst visiting such sites and such sites are not governed by this privacy statement. You should exercise caution and look at the privacy statement applicable to the website in question.
CONTROLLING YOUR PERSONAL INFORMATION
You may choose to restrict the collection or use of your personal information in the following ways:
• whenever you are asked to fill in a form on the website, look for the box that you can click to indicate that you do not want the information to be used by anybody for direct marketing purposes
• if you have previously agreed to us using your personal information for direct marketing purposes, you may change your mind at any time by writing to or e-mailing us at support@a1webcraft. if you are signed up to our service so can also update your preferences within the settings page of your account
We will never sell, distribute or lease your personal information to any third party. We may use your personal information to send you promotional information about third parties which we think you may find interesting if you tell us that you wish this to happen.
You may request details of personal information which we hold about you under the Data Protection Act 1998. A small fee will be payable. If you would like a copy of the information held on you please write to A1webcraft, 47 Forge Lane, Higham, Kent ME3 7AH.
If you believe that any information we are holding on you is incorrect or incomplete, please write to or e-mail us as soon as possible, at the above address. We will promptly correct any information found to be incorrect.
Return to Top
FAIR USE POLICY
A1webcraft operates a fair use policy that allows any website to have up to 200,000 page impressions each calendar month. We also limit the number of technical support hours that you receive within your package to 2 hours each calendar month. We will monitor your usage each calendar month so that we can protect our systems for all our customers.
We do request that files uploaded to your website are no larger than 1MB file size. This is more than adequate for web browsing, and larger files can impact on bandwidth.
If you use more than your fair use policy amount, we reserve the right to restrict additional page impressions above this limit or ask you to pay a higher annual charge for the service.
We offer unlimited pages on several packages but this is intended to allow you to add additional pages via the content management system. We do limit the number of pages that we will create for you when we build the website to around 100 pages all based on the same inner page template.
We ask for our company credit in your website footer. We will place this in a subtle position agreed with you during the design phase. We ask for this as we take pride in every website that we create and view each and every website as an advert of the quality that we can offer.
Should you wish to stop using our service we request one calendar months' notice. A1webcraft reserves the right to update these terms of use at any time.
Please contact us if you have any questions.
We specialise in helping small businesses with their on-line presence and marketing at a fraction of the cost of the larger firms and will undertake 'pro-bono' work for deserving organisations. Please contact us for details.